Magic Bullet Records
17 Argyle Hills Dr.
Fredericksburg, VA 22405
USA

• e-mail contact: click here
• eBay auctions: click here
• MBR MySpace: click here



Sign up for our e'mail list!


October 23, 2006

MASSACRE OF THE UMBILICAL CORD "I'M SURPRISED HE HASN'T KILLED ANYONE" DEBUT FULL LENGTH IN STORES AND iTUNES NOW




MASSACRE OF THE UMBILICAL CORD's debut CD I'm Surprised He Hasn't Killed Anyone is now in stores and iTunes across North America, the UK, and mainland Europe. For those fearing that the label "went indie rock" over the summer, MOTUC should be nothing short of overcompensation to counter said argument. Like throwing a fresh swordfish onto the deck of a cruise ship at sunset, it's not going to be pretty any way you look at it. Violence, blood, death... If you like your metal on the maniacal side, this one's for you.

• CD available via direct mailorder

• Full download available via Apple's iTunes
• Add MOTUC on MySpace

~ • ~

AUGHRA & MOSH PATROL DEBUT CD ANNOUNCED FOR JANUARY 23 RELEASE ON CD AND iTUNES

Amidst the dizzying, disorientating stretches of the ever-expanding digital landscape that rapidly engulfs the world's populace with each passing hour, our inhabitants become more and more draped with dependency on an electronic world. MySpace, iPods, Blackberries, text messaging... Our eyes have become so accustomed to staring at LCD's all day that we have forgotten what it is to walk out the front door and explore the world with our own eyes, feet, and hands. Yet a primordial calling still beckons and bellows from beneath all the wiring and patch cables... the type of voice that makes grown men abandon their laptops, cell phones, and PDA's for emergency vacations to the Alaskan wilderness and other remote locales for weeks at a time. The same voice that is the reason we are obsessed with television programming like ABC's Lost.

Not surprisingly, much of our music paints a reflection of the times. Pop record vocals are now more machine than human thanks to pitchshifting and Autotune. Pre-formatted beats and loops are just as acceptable and embraced as sweaty, imperfect analog tape recordings. Even casual listeners have added "circuit bending" into their musical vernacular these days.

The ambient/avant monikers for Brent Eyestone (FORENSICS) and Chris King (THIS WILL DESTROY YOU), AUGHRA and MOSH PATROL (respectively) can both be described as the glorious head-on collision between our digital "sophistication" and our primordial longings. Massive aural soundscapes and delicate, contemplative melodies permeate this split collaboration, eliciting trance-like introspection upon repeated listening. Packed with mysteries, chills, and other elements that draw a universal nostalgia from within the listener, AUGHRA and MOSH PATROL will sink into your bones and stay put. If you're looking for a disc to paint your mental canvas over the long hard winter, seek no further.

• Is There Anyone Else Outside full length out January 23, 2007 on CD and iTunes
• Add AUGHRA on MySpace
• Add MOSH PATROL on MySpace

~ • ~

LIMITED EDITION CASSETTES FROM AUGHRA/EARTHEN SEA AND WETHER NOW AVAILABLE FOR MAILORDER ONLY

Magic Bullet Records has issued two limited edition, hand-painted cassettes available exclusively via mailorder. Both pieces are limited to 50, so you will need to act fast. We currently only have 6 copies of the AUGHRA/EARTHEN SEA tape and 17 of the WETHER left.

AUGHRA and EARTHEN SEA are the monikers for the soundscape/ambient projects of Brent Eyestone and Jacob Long, perhaps more familiarly known for their work in more traditional touring acts FORENSICS and BLACK EYES, respectively. On this very special C-30, AUGHRA previews two new, lengthy tracks that will later surface as closers on the upcoming CD debut out this winter. EARTHEN SEA pulls a previously unreleased lustration from the vaults that begs repeated, hypnotic listens. Both sides fit as if assembled by a Tetris champion... pairing two artists exploring similar sonic territory for 30 minutes of blissful immersion.

The madman behind the Electric Human Project label and one-half of sonic duo BIG CHINA & LITTLE TROUBLE, Mike Haley has also been pumping out an insane amount of productivity under the WETHER moniker for the last few years or so. "Living Headache" is the latest effort, a dense 30 minutes of drones, hums, and peaks that plays slightly less harsh than WETHER output prior. An evolution in the making?

• EARTHEN SEA/AUGHRA C-30 available via direct mailorder

• WETHER C-30 available via direct mailorder


~ • ~

UPCOMING RELEASES

In February, the most homicidal split release possible comes hurtling toward your face in the form of a CONTROL/MASSACRE OF THE UMBILICAL CORD team-up. Remember DEADGUY live? Well, CONTROL would be like D2 or something... sent from the future to completely fuck you up. Mammoth slabs of hot-choppery just sent crashing down all around you... you don't know whether to shit or go blind. The absolute perfect pairing of the Carolinas' most legitimately frightening and dangerous live acts.

Speaking of devastation, did we forget to mention that we're done remixing the JESUIT discography? Yes, it finally happened. 3 years after Eyestone and Nate Newton hatched the concept on the leathery bench of the OLD MAN GLOOM van, it has come to fruition courtesy of the workhorse known as Kurt Ballou (CONVERGE) at the boards. Needless to say, it's sounding better than ever and well worth the wait. Currently in the mastering and artwork phase, we're hoping to unleash this early in 07. Are you ready to poop? After that, Brett, Nate, and Benoit are talking of reuniting for the purpose of recording a NEW release to unleash on the modern heavy music scene... you aren't ready.

In December, MBR's resident genius STEPHEN BRODKSY enters God City to record a new disc full of "heavy" tracks to hopefully make up for the lapse between his last solo disc. Hey, he's been busy. There's also talk of some very special lo-fi and demo-type releases we'll be helping with on some of his upcoming solo tour dates... more soon. We are still planning on releasing the 4-track era anthology, we just have about 40 more CD-R's and DAT's to sift through first.

Somewhere in there, we'll be firing up the vinyl presses once again. We took summer off because too much of it gets warped in transit during the hot months. But we'll be back with a vengeance... first up: THIS WILL DESTROY YOU Young Mountain LP.


MBL085: MASSACRE OF THE UMBILICAL CORD "I'm Surprised He Hasn't Killed Anyone" CD. In stores & iTunes now.
MBL087: AUGHRA & MOSH PATROL "Is There Anyone Else Outside?" CD. In stores & iTunes January 23, 2007.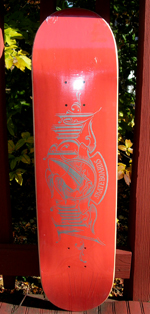 MAGIC BULLET Logo Deck. Available for mailorder in web store now.
MBL088: AUGHRA & EARTHEN SEA split C-30. Limited to 50 copies for mailorder only. In webstore now.
MBL089: WETHER Living Headache C-30. Limited to 50 copies for mailorder only. In webstore now.
MBL086: SPARROWS SWARM AND SING "O'Shenandoah, Mighty Death Will Find Me" CD. In stores now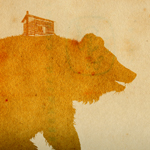 MBL081: THIS WILL DESTROY YOU "Young Mountain" CD. In stores & iTunes now
MBL074: THE BURNING PARIS "Half Truths & Indiscretions: The Anthology" CD. In stores & iTunes now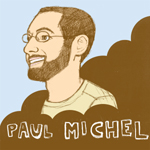 MBL082: PAUL MICHEL "Revolve" limited edition acoustic CD. In stores & iTunes now
MBL041: OLD MAN GLOOM "Seminar III: Zozobra" deluxe LP. In stores now.