Magic Bullet Records
17 Argyle Hills Dr.
Fredericksburg, VA 22405
USA

• e-mail contact: click here
• eBay auctions: click here
• MBR MySpace: click here



Sign up for our e'mail list!

News Archive:
11/18/08
07/28/08
03/22/08
01/29/08
12/20/07
09/17/07
08/16/07
07/28/07
06/01/07
04/13/07
03/01/07
01/01/07
10/23/06
09/04/06
08/08/06
06/09/06
05/14/06



February 12, 2010




If you head over to the webstore right now, you'll find 15 LP titles on sale for $5.00 each ppd in the U.S. This is because we feel sorry that you're spending Valentine's Day alone. Again. But we love you. Maybe. The sale ends a week from today and quantities are limited on everything, so act quick. Thanks for the continued support!

January 29, 2010

THIS SHIT'S GETTING REDESIGNED, BUT HERE'S AN UPDATE ANYWAY

My buddy Sean is slaving away on a new Magic Bullet site, but I keep getting yelled at to update this one with all the new jams, so check out the A CITY SAFE FROM SEA and FORENSICS entries below.

Sean's thinking he'll have the new site built within the week, so keep checking back and I'll have all the latest up. You're not going to believe the release schedule and some of the bands I've got lined up. 2010 will be the best year from the label by far.

FORENSICS "YOU DON'T HAVE TO WIN, BUT YOU HAVE TO FIGHT" CD/10"/BOX SET/DECK/ETC.




This is the latest recording from the band I've suddenly been doing for the last 7 years. I say "suddenly" because the last full length we did was in 2004, yet it doesn't feel like it at all. This 10"/CD is four songs and, this time around, we wanted to retain a lot of the heaviness that most of our music has had in the past, yet try out some more traditional song structures. Verse-chorus-verse type shit. I also wanted to actually spend some time working on the vocals and NOT just have them be an afterthought scrawled onto notebook paper in the driveway of whatever studio, literally minutes before recording them on the last day booked. So we did all that, recorded the tracks, did the vocals, mixed with John Congleton, mastered with Nick Zampiello, and sent it out to be made. I'm really happy with how it all turned out and I hope you dig it. Being able to still write songs, play them with friends, and make records after all these years is literally the only thing keeping me from driving tanks through shopping malls, so I certainly appreciate each and every opportunity to keep doing these things.

DOWNLOAD THE MP3 "SHOULDERING" BY CLICKING HERE.
STREAM THE WHOLE RECORD HERE.

Info on the box set edition:
- 100 box sets made. Each box contains a limited copy of the 10" w/download code, the CD, an exclusive shirt, and a sticker assortment.
- Shirts feature grey ink on heather grey material. They feature the band's logo, as rendered by master illustrator Aaron Horkey.
- In the box, you will either receive regular red vinyl (limited to 300 copies) or a red TEST PRESS edition leftover from tour (#'d to 75 and randomly inserted)
- Mixed by John Congleton
- Mastered by Nick Zampiello
- Album artwork by Daniel Danger
- Guest vocals on last track by Tracy Wilson
- $18.99 ppd in the US.
ORDER HERE

You can also order the regular edition 10"s, the skatedeck/CD combo, and the standalone CD in the webstore.

~ • ~

A CITY SAFE FROM SEA "THROW ME THROUGH WALLS" LP




My friend Daniel makes some really cool artwork and gets hired to do all kind of concert posters and album covers, gallery shows, toys, all that stuff. Turns out he's also a huge guitar gear junkie and plays in a really cool band called A City Safe From Sea. He sent me demo tracks of stuff they were doing at practice years ago and I told him to just keep me up on future recordings. He held up that end of the bargain and now I'm pretty excited for people to hear what they've been up to for all these months. Gear nerds will certainly geek out on all of the batshit-crazy sonic tomfoolery, but at the heart of everything lies some super catchy songs that should effectively get you in the right mood for sweaty basement shows to come.

- Debut full length from a great new Boston band
- Features original art and design by Jay Ryan
- Free download coupon in all copies
- 250 "The Foot" Grey, 200 "Turtle Power" Green.
ORDER HERE

~ • ~

September 11, 2009

BRIEF UPDATE

Apparently you're supposed to "never forget" today, so I wanted to jump on real quick and actually update the news section. So many new releases and represses have been pumping through here that I literally have had no time to update anything but the webstore. That's all changing soon though! The website will be re-launched with a new design and A BRAND NEW WEBSTORE!!! With literally hundreds of different titles and thousands of items in inventory, the webstore has just gotten unruly as a motherfucker and way too chaotic for reason. So yeah... no worries. It's being addressed and the new store will help you buy stuff in a more organized fashion ( p.s. thanks to the one dick that actually wrote in and complained about it!).

So yeah, in the meantime, go nuts on all the new stuff that's available. Here's a few highlights:

INTEGRITY: BOX SET, SKATE DECKS, LIMITED CD'S




Box sets are limited to only 100! Go here for more info and to purchase!

MAJORITY RULE VINYL REPRESSES




Back in print after several years! Go here for more info and to purchase!

NEW KAOSPILOT LP




Available on lots of rad colors! Go here for more info and to purchase!

NEW THE PAPER CHASE LP




Go here for more info and to purchase!

March 6, 2009

BORIS : "FEEDBACKER" : SKATEBOARD DECK SERIES




Done for no other reason but to commemorate one of my favorite albums/projects from one of my favorite bands, BORIS' "Feedbacker" skateboard deck series features the stunning imagery that gave the album (and subsequent "bootleg" DVD) its distinctive character. Each band member is portrayed in a pool of their own blood, with new design elements from Stephen O'Malley.

As a bonus, each deck is issued with a special Dropcard featuring free downloads for 8 Boris tracks spanning their career (you can thank Greg Anderson at Southern Lord for that one). 2 tracks are exclusive live versions ("Rainbow" and "You were holding an umbrella") and the card also features a special Wata illustration that Stephen worked up.

As you might already be well-aware of, BORIS merchandise tends to sell very quickly, so please act now if you intend to purchase any decks from the series. All three models are available now in the webstore.

~ • ~

THIS WILL DESTROY YOU NEWS (AND PLENTY OF IT)




First up, the 5th pressing of "Young Mountain" on vinyl is here. 400 on pink marble and baby blue/pink silkscreended covers. Get on over to the webstore. Now then...

THIS WILL DESTROY YOU SONG FEATURED IN NEW DENZEL/TRAVOLTA SUMMER BLOCKBUSTER MOVIE TRAILER

If you're a TWDY fan and you've been in a movie theater or watching TV lately, you may have been surprised to hear a very familiar song synced up to the trailer for Denzel Washington and John Travolta's latest summer blockbuster trailer. The movie is a remake titled "The Taking of Pelham 123" and the TWDY song "There Are Some Remedies Worse Than The Disease" is featured prominently over the entire second half of the theatrical trailer.

We're all super happy with the edit and you can view the results for free via the trailer found at: http://www.catchthetrain.com/

~ • ~

THIS WILL DESTROY YOU TO PERFORM AT ALL TOMORROW'S PARTIES WITH DEVO, THE JESUS LIZARD, & SLEEP

You read that correctly. Not only is DEVO headlining ATP, THE JESUS LIZARD reforming for it, and SLEEP playing "Holy Mountain" in its entirety, but god dammit, THIS WILL DESTROY YOU is also going to be a part of it all. Having had the privilege of being with the band from the early days and subsequently watching this band grow from such humble beginnings to such great international recognition over the years, I can genuinely say that this is one of those moments in life where it's hard to wipe the smile from my face (no matter what else is going on in the world).

The festival will run from May 8-10 at Butlins Holiday Centre in Minehead, Somerset (that's in the UK). Also on the bill are some favorites and friends (PINK MOUNTAINTOPS, SPIRITUALIZED, GRAILS) and numerous notables (BEIRUT, M83, ELECTRIC WIZARD, tons more).

For full details and ticketing, please visit: http://www.atpfestival.com

~ • ~

"BURIAL ON THE PRESIDIO BANKS" TO BE FEATURED ON "CSI: MIAMI" MONDAY, MARCH 16

"CSI: MIAMI" will once again be featuring the music of THIS WILL DESTROY YOU. Tune into CBS on Monday, March 16 and check local listings for times.

~ • ~

February 4, 2009

LUX INTERIOR (1946-2009) : REST IN PEACE




It's with a heavy heart that I'm reporting the passing of a true punk rock legend. Lux Interior, singer for THE CRAMPS, died in Glendale, CA today... attributed to a pre-existing heart condition. I've never really been one to heavily mourn celebrities or rock stars at any point in my life. Yet for some reason, this one hits home a bit more than the average musician.

I was born in 1976, the year THE CRAMPS started, yet it wouldn't be for another 11 years before I discovered their music. The first album I purchased was the "Bad Music For Bad People" LP, a decision based solely on the striking and now iconic cover art. In turn, my brother and I played that LP endlessly... It quickly became the soundtrack to the two of us playing Nintendo and I can still close my eyes and be pulled back vividly into so many nostalgic moments involving that record and our upbringing.

The years passed, I accumulated more and more CRAMPS records (just counted 15 12"s/LP's on the shelf over here), and I can honestly say that I have never gone more than 2 weeks at any point in my life without playing or hearing at least one CRAMPS record. The scene they came from, the way they did their band, the intensity of their performances, the subculture they represented... ALL of that inspired me as a young, impressionable man. It shaped me as a musician, a performer, and heavily influenced my ethics in doing Magic Bullet and all of my bands over the years.

So rest in peace, Lux. As my friend Dave said earlier tonight: "the world's a less trashy place without him, and that's not a good thing."

Sincere condolences are extended to Lux's widow, CRAMPS guitarist Poison Ivy. While their love and respect for the fans of the band was and will always be impeccable, nothing impressed me more than the way they clearly loved and respected each other over countless years of marriage while playing music together. It's rare that two people perfect for each other actually find each other and I'm happy to have been one of many witnesses of such a grand union.

~ • ~

NEW 2009 RELEASES AVAILABLE NOW FROM MAGIC BULLET

A bit belated, but Happy New Year from Magic Bullet. Per usual, I've been tucked away deep inside my Virginia home, churning away at the release schedule and getting more and more new records and bands out there. It's certainly weird times for the music "industry," but as this label has clearly never given a flying fuck about the "industry" or any of its archaic practices, I'm happy to report that Magic Bullet is nothing short of impervious to the current OMG THE SKY IS FALLING climate and temperament that's shuttering softer labels, stores, and distributors alike. In short, I'm still around, 2008 was MBR's biggest and most successful year, and 2009 is going to be BUSY.

Let's get to it!

Out now:
• THIS WILL DESTROY YOU & LYMBYC SYSTYM "Field Studies" CD/LP/digital
• LYMBYC SYSTYM "Carved By Glaciers" CD/LP/digital
• ROMANCE OF YOUNG TIGERS "Marie" CD/LP/digital
• MEDITATIVE SECT "Uneasy Coexistence" 2x3"CD
| | |
| --- | --- |
| | |
What a way to start the year... the THIS WILL DESTROY YOU & LYMBYC SYSTYM record combines the label's most popular and busy band (in TWDY) with a formal introduction to one of the underground's most insanely talented music entities in LYMBYC SYSTYM. If you haven't made the effort to check out LS yet, do yourself a huge favor and get right to it. Unbelievable band. This split is now available on CD, LP and digital download (iTunes, eMusic, etc.).

In the event that the 3 LYMBYC SYSTYM songs on "Field Studies" leave you craving more, no worries! "Carved By Glaciers," the band's original debut from a few years back, has been spruced up and reissued on Magic Bullet. In addition to the 5 tracks from the original recording, HER SPACE HOLIDAY and AMERICAN ANALOG SET have also put up 2 remix tracks for the album. Some of the band's most popular and requested material to this day all came from the "Carved..." record and I'm super proud to finally have it available to a much wider audience. "Carved By Glaciers" is now available on CD, LP, and digital download.

On top of all this LYMBYC SYSTYM goodness, you can also get some FREE LIVE TRACKS from the band, courtesy of our friends at the Daytrotter Sessions!
| | |
| --- | --- |
| | |
Also out is a very special album titled "Marie" by ROMANCE OF YOUNG TIGERS. At the end of last year, I re-issued their "I Have Supped Full on Horrors" debut album on CD and LP. "Marie" is a stark and logical continuation in the evolution of this truly unique band's sonic exploration. Absolutely one of the most dense things I've ever put out, "Marie" still captures ROYT's trademark sense of movement, texture, and mood. It's available now in limited edition CD and LP formats as well as via your favorite digital download service. Having recently been featured in Alternative Press (no shit!), the future is truly boundless for this unclassifiable band.




And finally, a little something special for fans of the more extreme... MEDITATIVE SECT's "Uneasy Coexistence" 2x3"CD captures a moment from the summer of 2008 that, well, I'll just let Mike from 905 Tapes (who released the cassette version) elaborate further:

"It was early August and Brent Eyestone (AUGHRA) and Graham Scala (VENTOUX) were heading up to New York to perform in some RHYS CHATHAM 200-guitar hooey, and made a midway pitstop in Delaware for some rest / hangout sesh. We snagged some average pizza, smoked some average weed, and watched about half of 'Troll 2' (an above average flic). Then, along with Sean Connolly (fifty percent of the BLOWN DOORS unit), we headed into the basement for some 3am sound workouts. It took a bit for the guitars, synths, and organ to melt together, but once it did, the acid flowers were blooming. The entire session ended up being about an hour long and the tape was given the Brent to bring back to VA headquarters for proper primping. Brother gets back in touch almost a half of a year later with several fully mastered tracks. God save the queen."

Musically, the only way I can think to describe it (beyond Mike's words) would be to call it black drone. It's sinister and will put you in another headspace... that much I do know. Anyway, I did some illustrations and built hand-made packaging for the whole thing. Jump quickly to the webstore if you want it.

~ • ~

COMING SOON FROM MAGIC BULLET

March 24, 2009:
• LYMBYC SYSTYM "Carved By Glaciers" LP
• THIS WILL DESTROY YOU & LYMBYC SYSTYM - "Field Studies" LP
| | |
| --- | --- |
| | |
Vinyl versions of the CD's/digital downloads released in January of 2009. Once the actual records arrive at Magic Bullet, I will make them available in the webstore (before the official street date). Thus, you do NOT need to e'mail me asking if you can pre-order or "hold" one for you. You also don't need to e'mail me about what color vinyl, pressing information, "how much," or anything of the sort. All of that information will be available in due time and for now all you have to do is check back in the webstore periodically. UPDATE: THE SPLIT LP IS IN STOCK NOW. "CARVED..." LP IS ALSO IN STOCK NOW! CHECK THE WEBSTORE!

April 7, 2009:
• GOLDEN CITY 10"/CD/digital
• AUSTIN LUCAS "The Common Cold" CD/LP/digital
| | |
| --- | --- |
| | |
Can you believe that Magic Bullet has gone 13 years without making a single 10"? Well, that all changes with GOLDEN CITY's debut album. As mentioned in a previous update, GOLDEN CITY is the latest rock outfit from former CHRISTIE FRONT DRIVE and ANTARCTICA mastermind Eric Richter. To provide any kind of analysis about how good this new project is would be understated. If you are familiar with the pedigree, you know what you're in for and you're chomping at the bit. I am too, as I can't wait for this one to hit your turntable. Look for pre-release copies in the webstore soon. UPDATE: THE CD IS IN STOCK NOW. CHECK THE WEBSTORE!

As if that's not enough, April will also see the re-issue of AUSTIN LUCAS' stunning debut album "The Common Cold." This was the record that originally inspired me to reach out across the ocean to Austin and ask him to do his next record with Magic Bullet. That subsequent strength of that record ("Putting the Hammer Down") truly propelled Austin into a flurry of activity and opportunity and it's made me very proud to watch him grow with every show, every record sold, and every new person that gets obsessed with his voice and song-writing. Shit like this is why I started the label and why I stick to it to this day. Finally getting a proper release here in the states, "The Common Cold" CD and LP will be upon us soon - keep checking the webstore. In the meantime, the full album is available from iTunes or your preferred digital download service. UPDATE: THE CD IS IN STOCK NOW. CHECK THE WEBSTORE!

May 5, 2009:
• DISAPPEARER "The Clearing" CD/LP/digital
• THE PAPER CHASE "Someday This Could All Be Yours" LP
• GOLDEN HOLY "s/t" CD/digital
Rest is for the meek. The 2009 new release onslaught continues...

I'm going to say it now: DISAPPEARER's "The Clearing" is going to shake the foundations of the "intelligent metal" scene and turn it on its head, certainly ending up on countless "Best of 2009" lists at year's end. This is an INTENSE and truly special recording, a classic album in the making. If you're already familiar with the band and have some of their old demos or the EP, it's safe to say that you should forget all reference and perception to this point. The band has truly reinvented themselves, incorporating a distinctive vocal presence and developing a signature sound that somehow packs the sonic punch of NEUROSIS with the hauntingly compelling vibes of JOY DIVISION. Get ready for your next obsession.

Having connected on the most lowest common denominator levels in recent times with the ever-frenetic John Congleton (producing credits include BLACK MOUNTAIN, THIS WILL DESTROY YOU, EXPLOSIONS IN THE SKY, etc.), it only makes perfect sense to unleash his band THE PAPER CHASE's new album "Someday This Could All Be Yours" on sonically superior, coffee-table thick, black vinyl. We're hashing through this thing now and you can expect their trademark brand of curveball rock raised to an even more captivating level of sonic delectability. The only way I can think to describe the album is "grand." The arrangements are very elaborate and ambitious, yet TPC slays through them like the proverbial hot knife through butter. I love this record and it will be a gem in any collection.

Hey, let's confuse matters and put out the debut for GOLDEN HOLY one month after putting out the debut for GOLDEN CITY. Okay, let's get it down now and not mix it up in the future... GOLDEN CITY is from Brooklyn, is a four piece, plays rock, and is ex-CHRISTIE FRONT DRIVE, ANTARCTICA, THE 101, etc. GOLDEN HOLY is from Portland, is a six piece, plays orchestral rock, and is ex-SPARROWS SWARM AND SING. Got it? Don't worry, I'll probably fuck it up when speaking or typing one or the other someday too. Anyway, GOLDEN HOLY is completely badass. Jay Fiske became a really tight friend of mine via his time in SPARROWS. We even started hanging out when we didn't have to! After SSAS fell apart, he hooked up with an old childhood friend and put this album together. It's really something else. Very anthemic, very orchestral, very hook-y, very weird at times... It was originally slated to come out on a label out west, but things were shelved, fell through, and eventually landed out this way. Definitely stoked to be a part. I'll get CD's up in the webstore when ready and you can also get it off iTunes/your preferred digital source right now.

~ • ~

NEXT...

• BORIS - "Feedbacker" skateboard deck series/dropcard
• KAOSPILOT "Shadows" LP/CD
• THE ALL-AMERICAN REJECTS new 7"
•FORENSICS "You Don't Have To Win, But You Have To Fight" 10"/CD
•THE PAPER CHASE 10"
• ENGINE KID - archival projects
• JESUIT - complete discography CD/LP

Hell yeah? Hell yeah. No need to e'mail about these. I'll get up info when it's time to share info.

~ • ~

MBL110: THIS WILL DESTROY YOU & LYMBYC SYSTYM "Field Studies"
CD available now
iTunes available now
LP available now
MBL101: LYMBYC SYSTYM "Carved By Glaciers"
CD available now
iTunes available now
LP available now
MBL109: ROMANCE OF YOUNG TIGERS "Marie"
CD available now
LP available now
iTunes available now
MBL116: MEDITATIVE SECT "Uneasy Coexistence"
2x3"CD available now
Cassette available now
iTunes available soon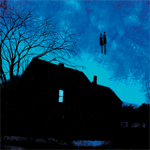 MBL111: GOLDEN CITY "S/T"
10"/CD/digital
Out April 7, 2009
MBL112: AUSTIN LUCAS "The Common Cold"
LP/CD/digital
Out April 7, 2009
MBL113: DISAPPEARER "The Clearing"
LP/CD/digital
Out May 5, 2009
MBL115: GOLDEN HOLY "S/T"
CD Out May 5, 2009
iTunes available now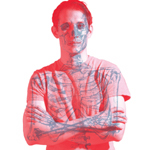 MBL108: AUGHRA
"Proof of Dark Matter | Light the Lights"
CD available now
LP available now
iTunes available now
MBL107: ROMANCE OF YOUNG TIGERS "I Have Supped Full on Horrors"
CD available now
LP available now
iTunes available now
MBL097: YEARS | VENTOUX "A Shift in Moods | The Inferno of the Living"
CD available now
iTunes available now
MBL105: THE WAYWARD "Overexposure"
CD available now
LP available now
iTunes available now
MBL106-1: BIG CHINA & LITTLE TROUBLE "Black Blood Of The Earth"
LP available now
MBL106-1: BIG CHINA & LITTLE TROUBLE "Black Blood Of The Earth"
CD available now
iTunes available now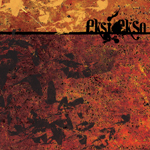 MBL104: EKSI EKSO "I Am Your Bastard Wings" CD available now
LP available now
iTunes available now
MBL099: RINGFINGER "Decimal" limited LP available now.
MBL103: AUSTIN LUCAS "Putting The Hammer Down"
CD available now
LP available now
iTunes available now
MBL100: THIS WILL DESTROY YOU "s/t"
CD available now
2xLP available now
iTunes available now