Magic Bullet Records
17 Argyle Hills Dr.
Fredericksburg, VA 22405
USA

• e-mail contact: click here
• eBay auctions: click here
• MBR MySpace: click here



Sign up for our e'mail list!




LOSER LIFE
Bakersfield, CA

Steven
Bill
Bobby
Reuben

Link: MySpace
Let's be completely honest here. LOSER LIFE don't give a flying fuck about your endcaps. And you can take your charts, scans, pay-to-play package tours, and everything else and shove it. While your guys are sitting around waiting for managerial direction and fashion consultation, our guys are crammed in a van, skating ditches, blasting BLACK FLAG, and humping highway on the way to the next basement show. Pissing in empty bottles to avoid pit stops...

LOSER LIFE are four punx (with an "x") from Bakersfield, California. In the tradition of their forefathers (DRUNK INJUNS, THE FACTION, LOS OVILDADOS), this isn't a god damned career. It's a passion fueled by the fondness for being able to play exactly what you want however you want to like-minded people. People who like to skate. People who are excited. People who like fast, noisy punk rock. People down to party.
I Have Ghosts And I Have Ghosts CD / LP - Catalog #MBL093
(CD issued 06/06/06)

Mp3: Angry At The Rain

Album press kit: MBL093

LOSER LIFE : View all current dates on MySpace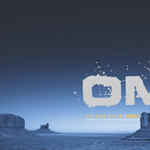 MBL040: OLD MAN GLOOM "Seminar II" 2xLP. Currently in production - go read the blog here for info on how you can reserve a copy!
MBL093: LOSER LIFE "I Have Ghosts And I Have Ghosts" CD/LP. CD in stores and iTunes May 22, 2007. LP in stores July 24, 2007. Pre-order now.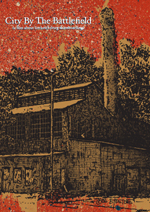 MBL091: CITY BY THE BATTLEFIELD skateboarding DVD. In stores now.
MBL081-1: THIS WILL DESTROY YOU "Young Mountain" LP. In stores now.
MBL087: AUGHRA & MOSH PATROL "Is There Anyone Else Outside?" CD. In stores now!
MBL090: MASSACRE OF THE UMBILICAL CORD & CONTROL split CD. In stores March 13, 2007. Order now in webstore.