Magic Bullet Records
17 Argyle Hills Dr.
Fredericksburg, VA 22405
USA

• e-mail contact: click here
• eBay auctions: click here
• MBR MySpace: click here



Sign up for our e'mail list!




NITRO TOKYO
Washington, DC

Jeff Dean
The Stone Dude
Sir Mike The Dude
Goodtime Garrity
MEGAshane

Link: Band Website
Link: MysSpace
Nitro Tokyo plays a high octane brand of sleazy, sweaty, whiskey-soaked rock and roll. Rumored to contain members of bands such as Darkest Hour, Olympia, and Fairweather. We can neither confirm nor deny.
Hell Yeah CD - Catalog #MBL079
(CD issued 02/07/06)

Mp3: Fuel My Fire

Album press kit: N/A

It Came From The Hills Vol. 1 Compilation CD - Catalog #MBL080
(CD issued 02/28/06)

Mp3: N/A

Album press kit: N/A

NITRO TOKYO : View all current dates on MySpace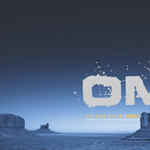 MBL040: OLD MAN GLOOM "Seminar II" 2xLP. Currently in production - go read the blog here for info on how you can reserve a copy!
MBL093: LOSER LIFE "I Have Ghosts And I Have Ghosts" CD/LP. CD in stores and iTunes May 22, 2007. LP in stores July 24, 2007. Pre-order now.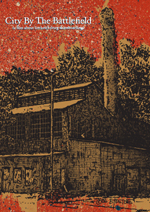 MBL091: CITY BY THE BATTLEFIELD skateboarding DVD. In stores now.
MBL081-1: THIS WILL DESTROY YOU "Young Mountain" LP. In stores now.
MBL087: AUGHRA & MOSH PATROL "Is There Anyone Else Outside?" CD. In stores now!
MBL090: MASSACRE OF THE UMBILICAL CORD & CONTROL split CD. In stores March 13, 2007. Order now in webstore.