Magic Bullet Records
17 Argyle Hills Dr.
Fredericksburg, VA 22405
USA

• e-mail contact: click here
• eBay auctions: click here
• MBR MySpace: click here



Sign up for our e'mail list!




ON FIRE
Boston, Massachusetts

Nate Shumaker (vox/guitar), Tom Korkidis (bass/vox/keys/samples), Clara Kebabian (violin/vox), Nick Knouf (viola/other), Sean Will (trumpet/keys/samples), Alex Mihm (drums/music stand)

Link: Band Website
Link: MySpace
The generator still drones at the basement of the destroyed national library. From the ruins of the courtyard to the shattered stained glass of the ceiling, emerges an alluring sound that is lushly tarnished, romantic, droning, humble, deliberate and catastrophic. ON FIRE is the modern post-rock equivalent of an impressionist chamber group playing for the sake of immediacy in a time of ultimate crisis. Expect some of the beautiful foundational elements of The Burning Paris immersed in a more brooding, dynamic, pulverizing, and symphonic frame. The Boston quintet features; whispered vocal melodies, sweeping cello lines, arpeggiated and swirling duel guitars, humming synths, staggered by a rhythm section that floats between sedate dub and bass to aggressive and unforgiving rock.
This Time It Is Forever CD - Catalog #MBL061
(CD issued 06/22/04)

Mp3: Night Skies

Album press kit: N/A

ON FIRE : View all current dates on MySpace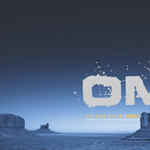 MBL040: OLD MAN GLOOM "Seminar II" 2xLP. Currently in production - go read the blog here for info on how you can reserve a copy!
MBL093: LOSER LIFE "I Have Ghosts And I Have Ghosts" CD/LP. CD in stores and iTunes May 22, 2007. LP in stores July 24, 2007. Pre-order now.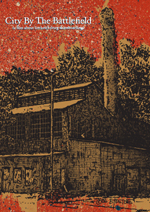 MBL091: CITY BY THE BATTLEFIELD skateboarding DVD. In stores now.
MBL081-1: THIS WILL DESTROY YOU "Young Mountain" LP. In stores now.
MBL087: AUGHRA & MOSH PATROL "Is There Anyone Else Outside?" CD. In stores now!
MBL090: MASSACRE OF THE UMBILICAL CORD & CONTROL split CD. In stores March 13, 2007. Order now in webstore.