Magic Bullet Records
17 Argyle Hills Dr.
Fredericksburg, VA 22405
USA

• e-mail contact: click here
• eBay auctions: click here
• MBR MySpace: click here



Sign up for our e'mail list!




SPARROWS SWARM AND SING
Lowell, Massachusetts

Eli (cello), Scott (bass), Robert (violin/guitar), Jay (percussion), Adam (aux percussion), Andrew (guitar/piano)

Link: Band Website
Link: MySpace
SPARROWS SWARM AND SING are a collective comprised of trained composers, visual artists, and recording engineers. A lion-hearted cohesion of melodic conquest and eruptive repletion completely unlike any other.
O'Shenandoah Demos: 2005-06 CS - Catalog #MBL055
(CS issued 07/17/06)

Mp3: N/A
Album press kit: N/A

(Limited edition tour cassette)

SPARROWS SWARM AND SING: View all current dates on MySpace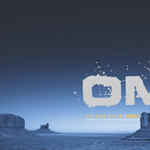 MBL040: OLD MAN GLOOM "Seminar II" 2xLP. Currently in production - go read the blog here for info on how you can reserve a copy!
MBL093: LOSER LIFE "I Have Ghosts And I Have Ghosts" CD/LP. CD in stores and iTunes May 22, 2007. LP in stores July 24, 2007. Pre-order now.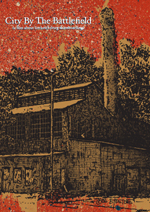 MBL091: CITY BY THE BATTLEFIELD skateboarding DVD. In stores now.
MBL081-1: THIS WILL DESTROY YOU "Young Mountain" LP. In stores now.
MBL087: AUGHRA & MOSH PATROL "Is There Anyone Else Outside?" CD. In stores now!
MBL090: MASSACRE OF THE UMBILICAL CORD & CONTROL split CD. In stores March 13, 2007. Order now in webstore.