Magic Bullet Records
17 Argyle Hills Dr.
Fredericksburg, VA 22405
USA

• e-mail contact: click here
• eBay auctions: click here
• MBR MySpace: click here



Sign up for our e'mail list!




THIS WILL DESTROY YOU
San Marcos, Texas

Jeremy Galindo
Andrew Miller
Donovan Jones
Chris King

Link: Band Website
Link: MySpace
Link: last.fm

THIS WILL DESTROY YOU are an instrumental quartet from the great state of Texas who play a cascading brand of cinematic rock music. Often compared and linked to purveyors of the "post-rock" sub-genre, the band has managed to transcend the tag and carve its own niche via a delicate and balancing infusion of electronics, strings, and an array of unconventional "rock" instrumentation over bombastic and receding harmony.

The journey began in 2004-2005 as 4 friends (Raymond Brown, Chris King, Jeremy Galindo, and Andrew Miller) began refining and piecing together a collection of songs that would become known as "Young Mountain," originally intended as a demo to be sold at local shows. The recording immediately found its way onto the radar of Virginia's Magic Bullet Records, where the band instantly found a home and the demo quickly turned into one of 2006's biggest indie retail surprises.

In what felt like an overnight phenomenon, support from many different avenues began to pour in. Rock Sound editor Darren Taylor proclaimed "Young Mountain" his "2006 Album of the Year." Pitchfork recognized the potential and predicted even greater albums from the band in the coming years. The music began seeing placement across both independent and major film, video, and cable programming networks. Even the top secret walls within the Pentagon were subjected to the music of THIS WILL DESTROY YOU, their songs being part of a disaster preparedness presentation held before the nation's top military brass in the wake of New Orleans' catastrophic Hurricane Katrina.

2007 saw more of the same momentum, with the band getting their sea legs on the touring circuit, looping the U.S. before ever-amassing crowds of enthusiastic patrons excited to be finally witnessing "how those sounds are made" in person. They closed out the year by convening in a secluded house out on a private lake to pen what would become "S/T," the highly anticipated follow-up to their kinetic debut.

Recorded and produced by John "Larry" Congleton, "S/T" hit stores everywhere on January 29, 2008 and the band (with Donovan Jones replacing future M.D. Raymond Brown on bass) hit the road hard, once again putting thousands of miles under their tires domestically and embarking on a 6-week tour of Europe for the first time as a band. With no rest for the weary, THIS WILL DESTROY YOU came home for the first time in months and set to work on their half of "Field Studies," a split 10" with long-time friends and traveling companions LYMBYC SYSTYM, recorded in early July with Congleton once again behind the board.

The remainder of 2008 sees THIS WILL DESTROY YOU making history at the Olympic games in Beijing, as they will join labelmate AUGHRA in being the first western musical artists to have their music played on public Chinese airwaves (part of the Nike-commissioned documentary series "Basketball Disciples"). In September, the band and LYMBYC SYSTYM celebrate their split release with select dates in the U.S. (September) before THIS WILL DESTROY YOU jets over to their return engagement in Europe (October 2008).

THIS WILL DESTROY YOU & LYMBYC SYSTYM Field Studies CD/LP/Digital - Catalog #MBL110
(CD issued 01/13/09 - Magic Bullet Records)
(LP issued 03/10/09 - Magic Bullet Records)

Mp3:

Album press kit: MBL110

S/T CD/digital- Catalog #MBL100
(CD issued 01/08/08 - Magic Bullet Records)

Mp3: Threads

Album press kit: MBL100

S/T 2xLP - Catalog #MBL100-1
(2xLP issued 01/08/08 - Magic Bullet Records)

Mp3: Threads

Album press kit: MBL100

Young Mountain CD/digital - Catalog #MBL081
(CD issued 06/06/06 - Magic Bullet Records)

Mp3: The World Is Our ____

Album press kit: MBL081

It Came From The Hills Vol. 1 Compilation CD - Catalog #MBL080
(CD issued 02/28/06 - Magic Bullet Records)

Mp3: N/A

Album press kit: N/A

Prom Night Original Motion Picture Soundtrack CD/digital
(CD issued 04/08/08 - Lakeshore Records)

Features the This Will Destroy You track "I Believe in Your Victory"

Vice Saves Texas Compilation CD
(CD issued for SXSW - 03/08 - Vice Records)

Features the This Will Destroy You track "Threads"

THIS WILL DESTROY YOU ON TOUR: View all current dates on MySpace
04.04. Murcia (ES), Centro Parraga @ AudioBox Festival
06.04. Helsinki (FIN), Semifinals
07.04. St. Petersburg (RU), Sochi
08.04. Moskau (RU), 16 Tons
09.04. Den Bosch (NL), W2
10.04. Zottegem (B), Dunk! Festival
11.04. Lyon (FR), Sonic
12.04. Bordeaux (FR), Heretic
13.04. Montpellier (FR), Secret Place
14.04. Madrid (ES), Sala Laa Boite
15.04. Porto (P), Passos Manuel
16.04. Bilbao (ES), El Balcón de la Lola
17.04. Barcelona (ES), Sala Be Cool
18.04. Perigueux (FR), Some Product
19.04. Fribourg (CH), Fri-Son
20.04. Saarbrücken (DE), Garage
21.04. Schweinfurt (DE), Alter Stadtbahnhof
22.04. Bologna (IT), Locomotiv
23.04. Bolzano (IT), Pippo Club
25.04. Brno (CZ), Yacht Club
26.04. Wroclaw (PL), Assymetry Festival

May 8-10 - Butlins Holiday Center, Minehead, United Kingdom - ATP Festival w/ DEVO, SLEEP, THE JESUS LIZARD, PINK MOUNTAINTOPS, and more

GENERAL PRESS

• Austin Chronicle: feature
• Austinist: 5/23/08 preview
• BBC radio interview 04/08(audio)
• The Daily Utah Chronicle
• Drowned in Sound: "DiScover"
• eMusic: "Crescendo-core"
• Loose Record: live review (07/20/07)
• Metalfrenn Gousseldeng: live review (04/02/08)
• Noize Makes Enemies: live review (08/08/08)
• Questionable Content
• Rock Sound: live review (10/10 - April 2008)
• Rock Sound: "This Will Destroy You: On The Road"
• Rock Sound feature: "This Will Destroy You: Rebuilding A Band" (page 1) (page 2)
• Rock Sound: First UK Tour announcement
• Rock Sound: UK Tour blurb
• Rock Sound: "Ones To Watch" (November 2007)
• Rock Sound: "Band of the Week"
• Rock Sound: "In the Studio"
• Rock Sound: "MySpace or Yours?"
• Sonic Frontiers Magazine: Featured Artist
• Super 45: interview
• SXSW 2007
• SXSW 2008
• Tokafi Magazine: live review (04/23/08)
• Variety Magazine: "Audiences Make a Date for 'Prom'"
• XYZ Magazine: live review (04/07/08)

--

"FIELD STUDIES" PRESS




• Wildy's World: Review
• Austin Sound: Review
• Experimusic: Review
• Pitchfork: News
• Rock Sound: Review
• Scene Point Blank: Review
• Scene Point Blank: Full Stream Feature
• Alarm Press : Interview
• Sun on the Sand: Review
• Exclaim: Review
• Strange Glue: Review
• Quantum Critics: Review
• Silent Ballet: Review
• Tokafi: Article and Interview
• Buzzgrinder: Review
• The 405: Review

--

"S/T" PRESS




• Absolute Punk #1
• Absolute Punk #2
• Alt Sounds
• Austin Chronicle
• Captain Obvious
• Come Pick Me Up
• Culture Junkies
• The Daily Texan
• Deaf Sparrow Magazine
• Decibel Magazine
• Die Shellsuit, Die!
• digg.com
• Drowned In Sound
• Eleftherotypia Magazine
• For The Sound
• Kronik Magazine
• Liverpool Daily Post
• Lunch of Champions
• Maxim UK
• The Milk Carton
• Music Emissions : Review
• The New Scheme (full issue)
(cover, 1, 2)
• punknews.org
• Kronik: Review
• Questionable Content: Top Albums of 2008
• Rabbit Hole Music
• rateyourmusic.com
• Rock A Rolla
• Rock N Roll Examiner: Best Album of 2008
• Rock Sound: Album of the Month
• Rock Sound: Decks of Death
• Rock Sound: Decks of Death II
• Rock Sound: Album of the Year (Collective Staff Poll)
• Rock Sound: Album of the Year (Darren Taylor)
• Rock Sound: Album of the Year (Barney Dufton)
• Rock Sound: Album of the Year (Chris Hidden)
• Scene Point Blank
• Skidmore News
• Sonic Frontiers Magazine
• Sound As Language
• Sweet Jane Magazine
• Subba-Cultcha
• Vice Magazine
• Visions Magazine (review)
• Vision Magazine (Soundcheck)

--

"YOUNG MOUNTAIN" PRESS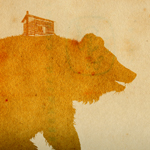 • 30music.com
• ampcamp.com
• Austin Chronicle
• Kronic
• The New Scheme
• Pitchfork Media
• punknews.org
• The Rock Blogger
• Rolling Stone
• Skratch Magazine
• Sputnik Music

--

SELECT LICENSING

• Basketball Disciples (Nike)
• Billabong XXL Global Big Waves Awards 2008 (ESPN, Billabong)
• City By The Battlefield (Fredericksburg Skateboards)
• Countdown: Oscar De la Hoya vs. Steve Forbes (HBO)
• CSI: Miami (CBS) : Episode 709
• CSI: Miami (CBS) : Episode 716
• Disturbing the Universe (PBS)
• Drive: season 2 (Fuel TV)
• Free Agent (DerDer)
• Jose Canseco: Last Shot (A&E)
• MLS: History of the Cup (A&E)
• Panorama: "Divide and Rule" (BBC)
• Panorama: "A Greener Britain" (BBC)
• Prom Night (Sony Pictures)
• The Pickup Artist: ep. 5 (VH1)
• The Taking of Pelham 123: official theatrical trailer (Sony)
• Vans Girls Webisode (Vans)
• War of Attrition (DerDer)

--