Magic Bullet Records
17 Argyle Hills Dr.
Fredericksburg, VA 22405
USA

• e-mail contact: click here
• eBay auctions: click here
• MBR MySpace: click here



Sign up for our e'mail list!


January 1, 2007

2006 ENDS ON A MASSIVE NOTE FOR THIS WILL DESTROY YOU AND "YOUNG MOUNTAIN"




As yet another year comes to a close for Magic Bullet Records and we approach the 10 year watermark, it's clear that 2006 will forever be defined by a little band from Texas seemingly coming out of nowhere and turning ears upside down both at home and abroad. Without a doubt, THIS WILL DESTROY YOU quickly became one of the year's most charming and humble success stories in the wake of the formal retail release of "Young Mountain," their 6-song debut CD, this past June.

In the January 2007 issue of Rock Sound Magazine (on newsstands everywhere this month), editor-in-chief Darren Taylor awards "Young Mountain" ALBUM OF THE YEAR while the entire staff cumulatively voted it in at #16 on their year end "Top 75 Albums" list (otherwise dominated by major label artists such as MASTODON, MUSE, MY CHEMICAL ROMANCE, SLAYER, DEFTONES, et al). The issue also features THIS WILL DESTROY YOU in their "100 Bands You Need To Know In 2007" section.

THIS WILL DESTROY YOU is currently completing the writing process of their second album, to be released on Magic Bullet Records this summer. The album will be recorded at Willie Nelson's studio in their home state of Texas with THE PAPER CHASE's John Congleton at the helm. John recently completed work on "All Of A Sudden I Miss Everyone," the latest full length from fellow Texan instrumentalists EXPLOSIONS IN THE SKY (out on Temporary Residence this February).

Meanwhile, the band has been confirmed for the annual South By Southwest music festival in Austin (we'll have details on venue(s)/date(s) very soon) and has also been invited to play with THE WHITE STRIPES and MOGWAI at a festival being planned in Dallas early in the new year (again, venue/date info coming soon).

Now in its fourth pressing, we're commemorating the runaway success of THIS WILL DESTROY YOU and "Young Mountain" with very special vinyl and cassette editions, featuring alternate artwork and packaging options exclusively for fans of analog formats. Please head on over to the webstore now to reserve your copies.

• Full digital download of "Young Mountain" available via Apple's iTunes
• Add THIS WILL DESTROY YOU on MySpace

~ • ~

CITY BY THE BATTLEFIELD RELEASE DATE ANNOUNCED, PREMIERE WEEKEND PLANNED




CITY BY THE BATTLEFIELD, the follow-up to 2005's Fredericksburg Skateboards/Magic Bullet skateboarding video, is now in the editing phase. North American release has been set for March 27, 2007. Meanwhile, the Fredericksburg premieres will go down the weekend of March 23 and 24. The 23rd will be a more adult-oriented event at a location TBA. The 24th has been booked at the Central Rappahannock Regional Library and we recommend that screening for families and younger children.

Fans of the 2005 DVD will be happy to see return appearances from vets like Zac Childers and Mark Eyestone, as well as jaw-dropping debuts from newcomers like Matt Clarkson, Teddy Strong, Ben Lee, and Ryan Shamblin. The soundtrack will follow suit, featuring label bands like THIS WILL DESTROY YOU, FORENSICS, MOSH PATROL, PAUL MICHEL, and label friends THE ALL-AMERICAN REJECTS.

Check back for a trailer in the coming days.

~ • ~

LOSER LIFE JOINS MAGIC BULLET FAMILY




Long, long, long before the start of the label, Magic Bullet Records owner Brent Eyestone was just a skinny teenager on a skateboard, reading nothing but Thrasher and listening to nothing but punk rock and skate rock bands covered in Thrasher (okay, fine... and DURAN DURAN). Tapes with bands like DRUNK INJUNS, THE FACTION, and LOS OLVIDADOS (along with staples like MISFITS and SOCIAL DISTORTION) were confiscated seemingly every day by teachers (and parents notified accordingly...). By 2007, a lot had changed. Tastes expanded, responsibilities broadened. Yet a lot remains the same... The skateboard aspect is still around in full force, as is the passion for bands who unabashedly celebrate the tradition of skate rock and punk rock past.

Enter LOSER LIFE, four punx (with an "x") from Bakersfield, California who could care less about the music industry, endcaps, charts, scans, and package tours. For these guys, it's simply about piling in the van with a bunch of gear and their boards - driving absurd distances to play for like-minded folks (pissing in bottles along the way to avoid pit stops). Simply put, we can get behind that shit.

Magic Bullet Records will be releasing LOSER LIFE's debut full length CD this summer (LP being released by our pals at Going Underground), culminating with a rather extensive two month U.S. tour. A very unlucky 13 tracks of squelching punk rock mayhem that will teach you what it is to be completely fucked. So if you're driving down the highway this May/June and a bottle of piss slams against your windshield, fear not. It's just our boys busting ass to get to the next show.

• Add LOSER LIFE on MySpace
• Debut full length and full US tour starts this May/June

~ • ~

AUGHRA: FIRST SHOW ENDS IN BEER RIOT / TOUR ANNOUNCED / SPLIT CD WITH MOSH PATROL OUT THIS MONTH




AUGHRA recently played its/his/their(?) first public show here in Fredericksburg. A backlit 8' x 10' tent was erected onstage while a fog machine blasted the audience for the duration. The evening was capped by total chaos involving a couple hundred beers, broken tables, nude 300 pound+ men wrestling and dancing, a massive tub of ice water being dumped on the promoter, and so on. UndeRadar Records will be releasing a DVD of the experience in the coming weeks. Meanwhile, stills from the program can be found here.

On January 23, Magic Bullet is releasing "Is There Anyone Else Outside?", a split CD with MOSH PATROL (Chris from THIS WILL DESTROY YOU). AUGHRA will be doing a weekend of release shows before doing a tour of the Northeast with fellow Virginians SOUVENIR'S YOUNG AMERICA in March, followed by a Western-bound tour in April.

"Is There Anyone Else Outside?" can be ordered now from the webstore. Exclusive pins of both will be sent with your order and you will receive it well before the store date!

• Is There Anyone Else Outside full length out February 6, 2007 on CD and iTunes
• Add AUGHRA on MySpace
• Add MOSH PATROL on MySpace

~ • ~

CRIMSON SPECTRE CALLS IT A DAY; FINAL SHOWS PLANNED FOR FEBRUARY




Straight from the horse's mouth:

After 6.5 years, CRIMSON SPECTRE is calling it quits. That's after 3 drummers, trips up and down the East Coast playing with the likes of STRIKE ANYWHERE, THE UNSEEN, UWHARRIA, CORN ON MACABRE, PINK RAZORS, THE LOVED ONES, one appearance at Macrock and a whole bunch of other bullshit. We are now scheduling our final two shows for the weekend of Feb 23/24th, both in North Carolina.

February 23rd is booked for Boone, NC at the Black Cat with GIANT and THE KARLOFFS. Info coming soon on the 24th show. If you're a fan of the band, this will be your last chance to check out this amazing band.

Meanwhile, bassist John Rash (also of Slave Magazine) recently posted photos of his trip to China. Go read his blog here and check it out.

~ • ~

NITRO TOKYO TO PERFORM AT SPECIAL SCREENING OF HEAVY METAL PARKING LOT

On January 6, 2007, NITRO TOKYO will be performing at a very special screening of the cult classic film Heavy Metal Parking Lot. The event will happen at Black Cat in Washington DC and you will be able to meet the original filmmakers. Hell yeah.

MBL087: AUGHRA & MOSH PATROL "Is There Anyone Else Outside?" CD. In stores & iTunes February 6, 2007. Order now in webstore!
MBL081-1: THIS WILL DESTROY YOU "Young Mountain" LP. In stores March 13, 2007. Pre-order now in webstore!
MBL081-cs: THIS WILL DESTROY YOU "Young Mountain" Limited edition Cassette. Available now from the webstore.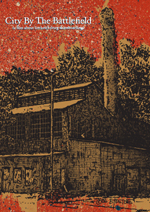 MBL091: CITY BY THE BATTLEFIELD skateboarding DVD. In stores March 27, 2007.
MBL090: MASSACRE OF THE UMBILICAL CORD & CONTROL split CD. In stores March 13, 2007.
MBL085: MASSACRE OF THE UMBILICAL CORD "I'm Surprised He Hasn't Killed Anyone" CD. In stores & iTunes now.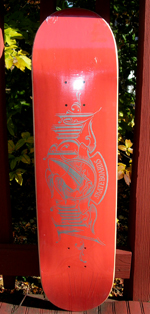 MAGIC BULLET Logo Deck. SOLD OUT
MBL088: AUGHRA & EARTHEN SEA split C-30. Limited to 50 copies for mailorder only.
SOLD OUT
MBL089: WETHER Living Headache C-30. Limited to 50 copies for mailorder only. In webstore now.
MBL086: SPARROWS SWARM AND SING "O'Shenandoah, Mighty Death Will Find Me" CD. In stores now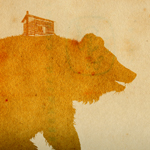 MBL081: THIS WILL DESTROY YOU "Young Mountain" CD. In stores & iTunes now
MBL074: THE BURNING PARIS "Half Truths & Indiscretions: The Anthology" CD. In stores & iTunes now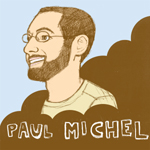 MBL082: PAUL MICHEL "Revolve" limited edition acoustic CD. In stores & iTunes now