Magic Bullet Records
17 Argyle Hills Dr.
Fredericksburg, VA 22405
USA

• e-mail contact: click here
• eBay auctions: click here
• MBR MySpace: click here



Sign up for our e'mail list!


News Archive:
06/01/07
04/13/07
03/01/07
01/01/07
10/23/06
09/04/06
08/08/06
06/09/06
05/14/06





July 28, 2007

THIS WILL DESTROY YOU NEWS




Late last month, an audience of 3 and 4-star generals were treated to the sounds of Texan instrumentalists THIS WILL DESTROY YOU as part of a third-party presentation and subsequent exercise concerning disaster preparedness and response in the wake of recent natural phenomena and tragedies (Hurricane Katrina, et al).

The 5-screen event took place in Arlington, VA at the Pentagon. Songs played during the presentation were "Quiet" and "The World Is Our ____."

The band has completed recording and mixing of their eponymous second album for Magic Bullet Records. Clocking in at around 52 minutes, this 7 song opus is sure to stun hearts and minds upon release this fall. Stay tuned for album previews and further information.

THIS WILL DESTROY YOU is currently on the road with FEAR BEFORE THE MARCH OF FLAMES and 65 DAYS OF STATIC. Visit the "shows" section of the site for full dates.

~ • ~

ON BEHALF OF YOUR EARS, MAGIC BULLET WELCOMES FIVE NEW VIRGINIA-BASED ARTISTS




THE WAYWARD

Hailing from Fairfax, Virginia, it's kind of amazing to consider that THE WAYWARD collectively have but a mere six arms. Simply put, there's a LOT going on with the band's music. Slabs and slabs of riffs uncoil at a frenetic pace courtesy of Nicholas and Jesse Skrobisz, a hypnotic concoction brewed from years of brotherhood and shared experience. One-swinging-guy Nathaniel Simms powers his way through the hot choppery, finding rhythms eschewing both harmonious conviction and technicality.

Having looped the U.S. numerous times already, the band will set out this October and November yet again. "Overexposure," their second full length and Magic Bullet Records debut, will be in tow on both CD and LP formats.

In the meantime, get acquainted with these guys via their MySpace profile and be sure to pick up their first full length from our man Mike Hill over at Black Box Recordings.




RINGFINGER

Further down I-95 (Richmond, to be exact) resides an unassuming musical powerhouse we all commonly refer to as "Tracy Wilson." Veterans of the mid-90's hardcore and emo scenes will fondly recall her work in New Jersey's DAHLIA SEED. However, since the demise of the former, Tracy has been steadily amassing a body of work under the moniker RINGFINGER, which features a slew of guest musicians and contributors lending transcendent performances that somehow find unification via her impeccable taste and meticulous song-writing. Guests/friends like Aaron Turner (ISIS), Stephen Brodsky (CAVE IN), Oktopus (DALEK), Rex Ritter (SUNN O))), JESSAMINE, FONTANELLE, et al), Cam DiNuzio (DENALI), and others weave their way seamlessly throughout Wilson's blissful sonic wonderland.

Magic Bullet is pleased to be releasing "Decimal" on limited edition LP this fall. For more information, please visit Tracy on MySpace.

YEARS / VENTOUX

Also hailing from Richmond, both YEARS and VENTOUX are the solo monikers for two of the city's most talented musicians. YEARS is none other than Ryan Parrish, noted percussionist from top shelf acts DARKEST HOUR and CITY OF CATERPILLAR. VENTOUX is multi-instrumentalist Graham Scala, who currently plays in SOUVENIR'S YOUNG AMERICA and was also recently a featured musician on AUGHRA's remix of multi-platinum icons THE ALL-AMERICAN REJECTS.

Magic Bullet will be issuing a very special limited edition split CD between YEARS and VENTOUX, showcasing the immense talent of these two incredible musicians in a more intimate and personal solo-recording format. Both offer up material far removed from their full-band contributions that should leave listeners captivated by the ethereal nature of the sounds and craving more.




RATTLER

Let's go back up in Northern Virginia, where esteemed party animals RATTLER are putting the final touches on their Magic Bullet debut, a split CD with resident MBR stable-stud NITRO TOKYO. They kill beers, they skate, their hair is only contained by their sweaty headbands, and they purely sing the praises of a good time. We can back that... Rumored to feature members of OLYMPIA, RATTLER gives you 110% every single time out.

We're throwing a big CD release party in Washington D.C. on September 1 at the Black Cat. Do not miss RATTLER and NITRO TOKYO help you kiss summer goodbye in top form.

For more info on RATTLER, visit their MySpace.

~ • ~

CITY BY THE BATTLEFIELD COMPLETES PAY-PER-VIEW RUN, NOW AVAILABLE ON-DEMAND




After various premieres around the world and a recent successful run on Pay-Per-View, CITY BY THE BATTLEFIELD, the second collaborative DVD between Magic Bullet and Fredericksburg Skateboards, can now be seen via On Demand services. Now you can watch the movie via your cable provider whenever you want... at no additional cost. The DVD will soon also be available via Netflix, Blockbuster, et al. In the meantime, you can also purchase your own copy via our webstore.

~ • ~

UPCOMING RELEASES

MBL094: AUGHRA "The Book Of Habidabad Vol. 2" CD/Art Book
MBL095: THE WAYWARD "Overexposure" CD/LP
MBL096: NITRO TOKYO & RATTLER: split CD
MBL097: YEARS & VENTOUX: split CD
MBL098: BIG CHINA & LITTLE TROUBLE "Teeth & Fur" 3" CD
MBL099: RINGFINGER "Decimal" LP
MBL100: THIS WILL DESTROY YOU "S/T" CD/LP/CS

~ • ~

AND THEN...

MBL057: JESUIT Discography CD/LP
MBL101: ON FIRE/THE BURNING PARIS New studio CD/LP
MBL???: STEPHEN BRODSKY New CD/LP/CS

~ • ~

MBL094: THE WAYWARD "Overexposure" CD/LP available in stores and iTunes this fall.
MBL099: RINGFINGER "Decimal" limited LP available this fall.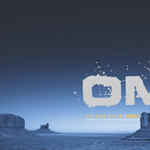 MBL040: OLD MAN GLOOM "Seminar II" 2xLP in stores now.
MBL093: LOSER LIFE "I Have Ghosts And I Have Ghosts" CD/LP in stores now. Also available via iTunes.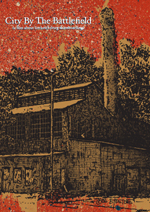 MBL091: CITY BY THE BATTLEFIELD skateboarding DVD. In stores and On Demand now.
MBL081-1: THIS WILL DESTROY YOU "Young Mountain" LP. In stores/iTunes now.
MBL087: AUGHRA & MOSH PATROL "Is There Anyone Else Outside?" CD. In stores & iTunes now!
MBL090: MASSACRE OF THE UMBILICAL CORD & CONTROL split CD. In stores and iTunes now.
MBL081-cs: THIS WILL DESTROY YOU "Young Mountain" Limited edition Cassette. Available now from the webstore.
MBL085: MASSACRE OF THE UMBILICAL CORD "I'm Surprised He Hasn't Killed Anyone" CD. In stores & iTunes now.
MBL086: SPARROWS SWARM AND SING "O'Shenandoah, Mighty Death Will Find Me" CD. In stores and iTunes now.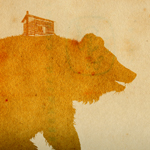 MBL081: THIS WILL DESTROY YOU "Young Mountain" CD. In stores & iTunes now.
MBL074: THE BURNING PARIS "Half Truths & Indiscretions: The Anthology" CD. In stores & iTunes now.