Magic Bullet Records
17 Argyle Hills Dr.
Fredericksburg, VA 22405
USA

• e-mail contact: click here
• eBay auctions: click here
• MBR MySpace: click here



Sign up for our e'mail list!


News Archive:
07/28/07
06/01/07
04/13/07
03/01/07
01/01/07
10/23/06
09/04/06
08/08/06
06/09/06
05/14/06





August 16, 2007

FOUR NEW LIMITED EDITION RELEASES FOR SUMMER 2007




On top of the NITRO TOKYO & RATTLER split CD, we've got three other new limited edition releases for you.

First up is the latest offering from BIG CHINA & LITTLE TROUBLE, the 2-man soundscape collaboration between Magic Bullet's own Brent Eyestone and the Electric Human Project's Mike Haley. Their third release to date, Fur & Teeth is 2 tracks of prime trance-inducing goodness. Packaged with (faux) fur and 100-million-years-old shark teeth fossils, this 3" disc is sure to repulse everyone you know. Limited to 100 copies and available in the webstore NOW.

Next we have a demo cassette offering from our Connecticut friends in WEED BLADE. Never heard of them? Well, if you follow the label, chances are you're familiar with label vets SPARROWS SWARM AND SING. You know the little bearded dude that always sits down when they play? Well, this is that dude's noisy hardcore project. Songs about John Locke, Thrasher mag, Hellboy, and dumpy asses. Limited to 50, so you should probably act now or forever hold your grease.

And finally, we present you a limited edition art book and CD from Brent Eyestone's solo/ambient moniker AUGHRA. This is like the umpteenth AUGHRA release in a relatively short span of time, but certainly the most ambitious and satisfying. 5 tracks of aural bliss accompanied by photos, stencils, and other art in a hand-made book intended for you to soak in while zoning out. 250 of these exist, all signed and numbered.

To preview WEED BLADE tracks, go here.
To preview BIG CHINA & LITTLE TROUBLE tracks, go here.
To preview AUGHRA tracks and scans of the book, go here.
All of these items can be ordered in our webstore.

~ • ~

ON FIRE IN THE STUDIO: RECORDING NEW FULL LENGTH PLUS FILM SCORE




Shoe-gazing wunderkinds ON FIRE have begun the process of tracking material that will comprise their first ever (and long-anticipated) full length for Magic Bullet. Currently slated to be 9 new songs and 4 ambient interludes, the band is set to complete the process this fall with Malcolm Burn (Patti Smith, Rainer Maria, Emmy Lou Harris et al) at the helm. Expect a winter release... great news for those who first picked up the band's MCD back in 2004.

Also in the works is a score for an upcoming short film seeing its Boston debut on August 24. We will have more information on this project as it becomes available.

To keep up with all things ON FIRE, go here.

~ • ~

THIS WILL DESTROY YOU FORCED TO CANCEL TOUR (& OTHER NEWS)




See that bearded dude above? Well, send your thoughts and prayers his way right now. That's our friend Jeremy and he was recently diagnosed with Crohn's Disease, a rather brutal digestive condition that forced his band, THIS WILL DESTROY YOU, to have to cancel all remaining summer tour dates while he gets treatment and education on this matter. While we're saddened to learn of Jeremy's condition and temporary inability to be out there on the road playing for you folks this summer, we're happy to report that come fall, he'll be back with the band, performing at Texas shows with plans for more national touring (being worked on now).

Meanwhile, mastering for the band's self-titled full length is underway and should be completed in time for a release around the new year. We'll of course keep you posted.

Finally, the THIS WILL DESTROY YOU's music will appear in episode 5 of VH1's new series The Pickup Artist, where some barfly douchebag in a Jamiroquai hat and ski goggles teaches the socially inept how to pick up dive-bar-quality ladies. Yeah, don't miss it.

To keep up with all things THIS WILL DESTROY YOU , go here.

~ • ~

UPCOMING RELEASES

MBL094: THE WAYWARD "Overexposure" CD/LP
MBL097: YEARS & VENTOUX: split CD
MBL099: RINGFINGER "Decimal" LP
MBL100: THIS WILL DESTROY YOU "S/T" CD/LP/CS

~ • ~

AND THEN...

MBL057: JESUIT Discography CD/LP
MBL101: ON FIRE New studio CD/LP
MBL???: STEPHEN BRODSKY New CD/LP/CS

~ • ~

MBL096: NITRO TOKYO & RATTLER Limited Edition CD: available at 9/1/07 Black Cat show in DC or via our webstore now
MBL095: AUGHRA "The Book Of Habidabad Vol. 2" Limited Edition Art Book & CD: available in the webstore now
MBL098: BIG CHINA & LITTLE TROUBLE "Fur & Teeth" Limited Edition 3" CD: available in the webstore now
MBL102: WEED BLADE "Demo" Limited Edition CS: available in the webstore now.
MBL094: THE WAYWARD "Overexposure" CD/LP available in stores and iTunes this fall.
MBL099: RINGFINGER "Decimal" limited LP available this fall.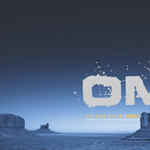 MBL040: OLD MAN GLOOM "Seminar II" 2xLP in stores now.
MBL093: LOSER LIFE "I Have Ghosts And I Have Ghosts" CD/LP in stores now. Also available via iTunes.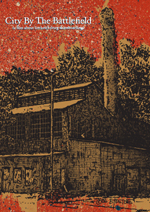 MBL091: CITY BY THE BATTLEFIELD skateboarding DVD. In stores and On Demand now.
MBL081-1: THIS WILL DESTROY YOU "Young Mountain" LP. In stores/iTunes now.
MBL087: AUGHRA & MOSH PATROL "Is There Anyone Else Outside?" CD. In stores & iTunes now!