Magic Bullet Records
17 Argyle Hills Dr.
Fredericksburg, VA 22405
USA

• e-mail contact: click here
• eBay auctions: click here
• MBR MySpace: click here



Sign up for our e'mail list!


News Archive:
09/17/07
08/16/07
07/28/07
06/01/07
04/13/07
03/01/07
01/01/07
10/23/06
09/04/06
08/08/06
06/09/06
05/14/06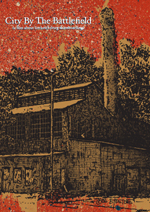 MBL091: CITY BY THE BATTLEFIELD skateboarding DVD. In stores and On Demand now.
MBL081-1: THIS WILL DESTROY YOU "Young Mountain" LP. In stores/iTunes now.
MBL087: AUGHRA & MOSH PATROL "Is There Anyone Else Outside?" CD. In stores & iTunes now!
September 17, 2007

AUSTIN LUCAS JOINS MAGIC BULLET




For as long as memory serves, there's always been someone to quip "so when is Magic Bullet going to release a country record?" - a poke generally directed at the seemingly genre-less environment created even in the early days of the label.

Lo and behold, that day is here.

AUSTIN LUCAS was born and raised in the midwest before moving over to the Czech Republic just over 4 years ago. He's played (and still plays) in punk bands for most of his youth and all of his adult life... but, as anyone will tell you, his genius truly shines in his country/folk recordings and live shows, where his roots and heritage become strikingly apparent.

We first became aware of Austin after Nate got home from the last CONVERGE European tour and gushed about the man and his music. Nate's thinking was that Austin would be a perfect fit for the label. And after checking out an assortment of tracks, we were in complete agreement and Austin was on board the next day.

Putting The Hammer Down is the full length title of the Magic Bullet debut from AUSTIN LUCAS. It will be in stores January 8, 2008, but we'll have copies of the CD and a limited edition LP in conjunction with his 3-month tour of the United States, which starts in October. While he's over here, Austin will be collaborating with former HOT WATER MUSIC guitarist/vocalist CHUCK RAGAN on yet another record (the two have already done a split 7" together). We are excited for what is to come.

To preview AUSTIN LUCAS tracks, go here.
If you can help Austin locate a cheap van for tour, e'mail him here.
Pre-order the CD and limited LP in our webstore.

~ • ~

UPDATE FOR ANYONE WHO ORDERED THE AUGHRA ART BOOK/CD




Stupidupidly, we didn't anticipate the interest in this title and only had made about 75 copies out of the full edition (250) when we first offered it for sale. Well, those copies sold right away and then there were over 125 more orders piled on top of it. We've been steadily trying to catch up on the unexpected crush of orders, but still have a way to go. There's still about 30 that need to be done (they're built by hand) and shipped. If you're still waiting - our apologies. It will be on the way real soon. Thanks for your patience.

If you still need to purchase/reserve one, hurry. There's only about 20 unaccounted for at this point.

To keep up with all things AUGHRA, go here.

~ • ~

MAGIC BULLET SKATEBOARDS NEWS




A new limited edition Magic Bullet deck is at the plant. Featured on the deck is our friend Daniel "B-Fidy" Ache. He's just a rad kid who hangs out at the shop and says funny shit all the time. He's also always been the kind of dude to help out whenever you're in a pinch. We wanted to pay tribute to Daniel for being so fucking rad, so this deck came purely out of that sentiment.

The deck was designed by Brent Eyestone and will be available in a hand-numbered edition of FIDY (50) and in 7.5", 7.75", and 8.125" sizes. To view larger artwork, go here. Most (if not all) decks will be sold at Fred Skates (604 Caroline St. here in Fredericksburg), but if you don't live in town and need one, e'mail us.

This fall, Magic Bullet will also be issuing a deck for SUNN O))) in conjunction with their upcoming U.S. tour dates with JESU. More details on this edition will be available soon - it is currently being assembled graphically.

To keep up with all things MAGIC BULLET SKATEBOARDS, go here.

~ • ~

UPCOMING RELEASES

JANUARY RELEASES:

MBL094: THE WAYWARD "Overexposure" CD/LP
MBL096: NITRO TOKYO/RATTLER "split" CD
MBL099: RINGFINGER "Decimal" LP
MBL100: THIS WILL DESTROY YOU "S/T" CD/LP/CS
MBL103: AUSTIN LUCAS "Putting The Hammer Down" CD/Limited LP

~ • ~

AND THEN...

MBL097: YEARS & VENTOUX: split CD
MBL057: JESUIT Discography CD/LP
MBL101: ON FIRE New studio CD/LP
MBL???: STEPHEN BRODSKY New CD/LP/CS

~ • ~

MBL103: AUSTIN LUCAS "Putting The Hammer Down" CD available in stores and iTunes this fall. Pre-order now in the webstore.
MBL103-1: AUSTIN LUCAS "Putting The Hammer Down" LP (Limited tour/mailorder edition). Pre-order now in the webstore or get it on tour!
MBL094: THE WAYWARD "Overexposure" CD/LP available in stores and iTunes this fall. Pre-order now in the webstore.
MBL096: NITRO TOKYO & RATTLER Limited Edition CD: available at 9/1/07 Black Cat show in DC or via our webstore now
MBL095: AUGHRA "The Book Of Habidabad Vol. 2" Limited Edition Art Book & CD: available in the webstore now
MBL099: RINGFINGER "Decimal" limited LP available this fall.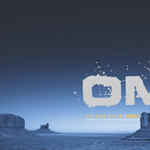 MBL040: OLD MAN GLOOM "Seminar II" 2xLP in stores now.
MBL093: LOSER LIFE "I Have Ghosts And I Have Ghosts" CD/LP in stores now. Also available via iTunes.