Magic Bullet Records
17 Argyle Hills Dr.
Fredericksburg, VA 22405
USA

• e-mail contact: click here
• eBay auctions: click here
• MBR MySpace: click here



Sign up for our e'mail list!

News Archive:
12/20/07
09/17/07
08/16/07
07/28/07
06/01/07
04/13/07
03/01/07
01/01/07
10/23/06
09/04/06
08/08/06
06/09/06
05/14/06



Want to find out how the 1st Annual Magic Bullet Records
Hot Dog Eating Contest went?
Get a complete wrap-up via our blog on MySpace, located here.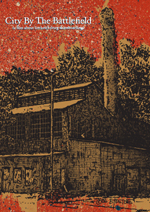 MBL091: CITY BY THE BATTLEFIELD skateboarding DVD. In stores and On Demand now.
MBL087: AUGHRA & MOSH PATROL "Is There Anyone Else Outside?" CD. In stores & iTunes now!
January 29, 2008

THIS WILL DESTROY YOU : SELF-TITLED CD IN STORES TODAY




"Since their first appearance, This Will Destroy You has continued to set itself apart by getting so right what so many other post-rock bands get so wrong. Their music, then and now, exhibits compassion, emotional complexity, stylistic innovation, and above all, sheer talent. While many groups think they can get by with just some expensive effects and simplistic melodies, these guys invest what seems like their entire souls into creating truly captivating instrumental passages. If there is any group today who can lead the post-rock genre to new heights, it is undoubtedly This Will Destroy You."
- Sonic Frontiers Magazine

"Chris King, Raymond Brown, Jeremy Galindo and Andrew Miller create floating sound areas and sound-panoramas that do not seem to come of this world."
- sweetjanemusic.com

"...we may already have been given the best post-rock album of 2008. While I don't have the time to go into every track on the album, there is genuinely not a single one that could be considered filler or a throwaway. This Will Destroy You has made the kind of album that deserves to be admired for years to come in their self-titled."
- For The Sound Webzine

"ALBUM OF THE MONTH"
- Rock Sound Magazine

You get the picture. Without a doubt, one of the biggest and most-publicly-anticipated albums we've ever released on Magic Bullet is now officially available in stores worldwide. Recorded by John Congleton (BLACK MOUNTAIN, EXPLOSIONS IN THE SKY, MODEST MOUSE), THIS WILL DESTROY YOU's self-titled second album catches the band at a defining moment where they truly step out of every shadow and every comparison ever made of them and deliver 7 songs of genre-redefining brilliance. We're EXTREMELY proud of Chris, Jeremy, Ray, and Andrew for making this album and hope that you enjoy it just as well. You can pick it up in your local record store, online via our webstore, or digitally via iTunes.

~ • ~

MORE THIS WILL DESTROY YOU NEWS AND UPDATES




Good news for Austin, Texas: we've teamed up with Waterloo Records and Shiner Bock Beer to officially celebrate the release of THIS WILL DESTROY YOU's new album. Head over to Waterloo on January 29 (release day) at 5 PM and you'll be treated to THIS WILL DESTROY YOU performing selections from the new album LIVE in the store for FREE. As if that weren't enough, our friends at Shiner are providing free KEGS OF BEER for your drunken delights. Given how awesome Austin likes to party, we can only offer this advice: GET THERE EARLY.

Good news for the west coast: THIS WILL DESTROY YOU will be touring with tight buds THE LYMBYC SYSTEM from late February until their appearance at this year's SXSW Festival back in Austin. Dates to be posted soon.

Good news for Europe and the UK: THIS WILL DESTROY YOU is coming your way this April. Details are in the shows/tours section.

Good news for everyone that pre-ordered the CD version: all orders have shipped and you received it before everyone else in the world. Thanks so much for the support.

If you pre-ordered the 2xLP from us, here's an UPDATE:
• We are awaiting the vinyl itself from the pressing plant. Everything else is done/waiting. You will still receive it before the 3/25 store date.

Good news for people who still need "Young Mountain" on CD or LP: the CD recently underwent it's 8th pressing and the 2nd pressing of the vinyl should be here any day now. Keep checking back.

To hear THIS WILL DESTROY YOU tracks from the new album, go here.

~ • ~

RINGFINGER FEATURED IN SPIN MAGAZINE, DEBUT ALBUM ON MAGIC BULLET OUT NEXT MONTH




The new issue of SPIN Magazine (February 2008) features long-time friend and Magic Bullet Records matriarch/co-conspirator Tracy Wilson (aka RINGFINGER) in their "Songs You Need To Download Now!" feature.

Late next month, Magic Bullet will be releasing "Decimal," the debut record, on LP format. The record features contributing efforts from members of ISIS, Sunn O))), ENGINE DOWN, DENALI, CAVE IN, and many more of underground music's most revered entities. Ordering information will be made available in the coming days.

In the meantime, you can download the track "Viking Funeral" at www.SPIN.com

~ • ~

OUR MASSIVE WINTER 2007-2008 SALE CONTINUES

We've still got some ridiculous deals going on involving 32 different CD titles, 13 different vinyl titles, and a bunch of shirts, DVD's, tapes, and such.

* CLICK HERE TO VISIT THE SALE PAGE *
* CLICK HERE TO VISIT THE SALE PAGE *
* CLICK HERE TO VISIT THE SALE PAGE *

~ • ~

January 1, 2008

DIGITAL NEWS: NEW MAGIC BULLET TITLES AVAILABLE + FREE DOWNLOADS AFTER THE SUPER BOWL

All of our January new releases are now available via iTunes or whomever your preferred digital download supplier might be (eMusic, etc.). Please give them a visit to download the latest from THIS WILL DESTROY YOU, AUSTIN LUCAS, THE WAYWARD, NITRO TOKYO, and RATTLER.

On February 3 at Super Bowl XLII, Amazon and Pepsi are teaming up to launch a year-long campaign where the will be giving out a billion (yes, billion) "free" downloads. Presumably, the downloads will be doled out under caps of your favorite sugar-water. If you're a soft-drinker and receive any of these codes in 2008, we definitely encourage you to redeem them toward any and all Magic Bullet Records titles. While they're "free" to you, both the bands and the label will be receiving licensing royalties for every song -everybody wins.

Happy new year to you all.

~ • ~
MBL100: THIS WILL DESTROY YOU "s/t" CD in stores and iTunes NOW.
MBL103: AUSTIN LUCAS "Putting The Hammer Down" CD in stores and iTunes NOW.
MBL103-1: AUSTIN LUCAS "Putting The Hammer Down" LP (Limited tour/mailorder edition). In webstore now.
MBL094: THE WAYWARD "Overexposure" CD/LP in stores and iTunes NOW.
MBL096: NITRO TOKYO & RATTLER Limited Edition CD in stores and iTunes NOW.
MBL100-1: THIS WILL DESTROY YOU "s/t" 2xLP Pre-order now in the webstore on red, white, or blue vinyl.
MBL099: RINGFINGER "Decimal" limited LP available soon.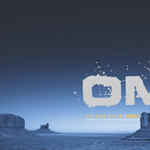 MBL040: OLD MAN GLOOM "Seminar II" 2xLP in stores now.
MBL093: LOSER LIFE "I Have Ghosts And I Have Ghosts" CD/LP in stores now. Also available via iTunes.