Magic Bullet Records
17 Argyle Hills Dr.
Fredericksburg, VA 22405
USA

• e-mail contact: click here
• eBay auctions: click here
• MBR MySpace: click here



Sign up for our e'mail list!

News Archive:
01/29/08
12/20/07
09/17/07
08/16/07
07/28/07
06/01/07
04/13/07
03/01/07
01/01/07
10/23/06
09/04/06
08/08/06
06/09/06
05/14/06



Want to find out how the 1st Annual Magic Bullet Records
Hot Dog Eating Contest went?
Get a complete wrap-up via our blog on MySpace, located here.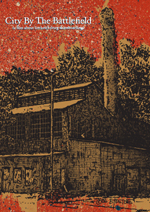 MBL091: CITY BY THE BATTLEFIELD skateboarding DVD. In stores and On Demand now.
MBL087: AUGHRA & MOSH PATROL "Is There Anyone Else Outside?" CD. In stores & iTunes now!
March 22, 2008

JFA TO ISSUE VARIOUS VINYL/CD/DVD RELEASES ON MAGIC BULLET




Seminal Skate Rock legends JFA are set to put out various releases on Virginia's Magic Bullet Records in the coming months. The band, originally formed in 1981, were part of the tremendously influential punk/skater movement that erupted from the ditches and bowls of the early Arizona and California skate scenes. Their efforts and ethic went on to inspire and influence many (especially Magic Bullet) while JFA have remained active participants in both music and skateboarding over the years.

More details of these releases will be announced shortly, but fans new and old can anticipate all formats for your listening and viewing pleasures. It's truly an honor to be able to support a band that has meant so much to us for so many years.

• To check out a DIY music video the band made for the song "Nude Bowl Resurrection," click here.

~ • ~

MAGIC BULLET INTRODUCES: EKSI EKSO




At the edge of an impossibly calm reservoir, face down among broken glass and apocalyptic debris, you have no identification... no recollection of how you ended up here. Barely mobile and completely taxed, you rise, fearing what is to be found and not found. Did you initiate this catastrophe or are you a reluctant survivor left in place to rebuild what's left?

This duality is the thematic arc of I Am Your Bastard Wings, the dramatic full length debut from Boston-based sextet EKSI EKSO (pronounced 'ex-ee ex-o'). Forged with a sense of triumph and hope when everything else has been eradicated, the album pendulates over the fine balance between creation and annihilation: at one second breathy, calm, and sparse; followed immediately by snaking melodies, unrelenting density and climactic cacophony.

The latest brainchild from the creative forces behind THE BURNING PARIS and ON FIRE, EKSI EKSO is poised for meteoric propulsion via their convergence of atypical rock instrumentation, experimentation with form, and the breath of collaborative writing via musicians from very different ends of the sonic spectrum.

Mixed and produced by Grammy-winning producer/engineer Malcolm Burn (PETER GABRIEL, DANIEL LANOIS), I Am Your Bastard Wings hits stores June 10, 2008.

• Add EKSI EKSO on MySpace.
• Pre-order the CD now in the webstore.

~ • ~

THIS WILL DESTROY YOU FEATURED ON NEXT MONTH'S 'PROM NIGHT' MOVIE AND CD SOUNDTRACK




Horror fans will remember the 1980 slasher classic "Prom Night," the Paul Lynch film that starred Jamie Lee Curtis and Leslie Nielsen and a tale of the murderous revenge exacted on 4 teens the night of their senior prom. Well, 28 years later, our friends at Screen Gems have decided to remake this cautionary tale for a new generation of horror enthusiasts. Featuring the directing talents of Nelson McCormick and starring Brittany Snow, audiences can expect a modern twist on a classic slasher flick.

We're proud to announce that the THIS WILL DESTROY YOU song "I Believe In Your Victory" appears in both the final cut of the film and has also been licensed out to the film's official CD soundtrack. Everyone with the label and band are truly excited to be a part and you can expect us all to be in the audience with huge tubs of popcorn, screaming our heads off.

• "Prom Night" debuts in theaters everywhere April 11, 2008.
• "Prom Night: Original Motion Picture Soundtrack" (featuring TIMBALAND, RIHANNA, BRITNEY SPEARS and THIS WILL DESTROY YOU) is in stores everywhere April 1, 2008.

~ • ~

THIS WILL DESTROY YOU GEAR UP FOR FIRST EVER EUROPEAN TOUR




Our friends at Dial Booking, Rock Sound, and Positive Nuisance have been working tirelessly in the coordination of THIS WILL DESTROY YOU's first journey across the Atlantic. The tour begins March 29 with an appearance at the Rhaaa Lovely Festival in Belgium (alongside DEAD MEADOW) and runs through to May 5 when the band will take the stage at the renowned Bevrijdingspop annual festival. In between, numerous countries and venues will be covered, including gigs with BORIS, THE RAVEONETTES, SLEEPING PEOPLE, TEPHRA, and DEVIL SOLD HIS SOUL.

All dates can be viewed in the "shows" section of this website.

~ • ~

THIS WILL DESTROY YOU TO BE INTERVIEWED ON THE BBC

We have just confirmed with the BBC that an interview with THIS WILL DESTROY YOU is to be held at their April 11 gig in Dublin, Ireland. Expect an in-depth look into the phenomenon surrounding the band's rapid rise to success and their experiences touring the European continent for the first time. We will be posting a broadcast schedule of the interview as soon as it is provided to us by the BBC. Don't miss it.

~ • ~

BORIS TO ISSUE THREE SKATEBOARD DECK DESIGNS ON MAGIC BULLET




Easily Japan's finest export, heavy music trio BORIS have made a name for themselves over the years by relentlessly issuing some of the coolest and most experimental audio recordings possible, all at a pace that would kill most bands dead. The consistent sonic brilliance put forth by long-time friends Atsuo, Wata, and Takeshi has rightfully garnered critical acclaim and cult worship around the globe.

It is with great pride that BORIS and Magic Bullet announce a very special skateboard deck series to be issued in support of the band's June 2008 United States tour. Comprised of 3 separate designs from the trusted hand of Stephen O'Malley (SUNN O))), KTL, Khanate, etc.), the decks will only be made available at tour stops, online via the Magic Bullet webstore, and locally at Fredericksburg Skateboards (604 Caroline Street). Stay tuned for art previews and ordering information.

• BORIS' latest album "Smile" is available on Inoxia Records and Southern Lord
• The band has finally created their own official MySpace page, which can be be viewed here.

~ • ~

MAGIC BULLET TO RELEASE THIS WILL DESTROY YOU / LYMBYC SYSTYM SPLIT 10"/CD/DIGITAL + BONUS REMIX PROJECT




Magic Bullet is excited to reveal that we will be putting out a very special split release from THIS WILL DESTROY YOU and LYMBYC SYSTYM in coordination with the bands' plans to tour together again later this summer. It will be the first ever 10" issued on Magic Bullet in over 12 years of existence and we honestly can't think of two cooler bands to be a part. We warmly welcome the brotherly duo of Jared and Mike (LYMBYC SYSTYM) into the Magic Bullet fold and sincerely look forward to holding this record in our hands.

Slated to be recorded and mixed with John Congleton (BLACK MOUNTAIN, MODEST MOUSE, EXPLOSIONS IN THE SKY) upon return from the European tour, the record will be available at shows and via mailorder later this summer, with an official store date in the fall sometime. Following release of the 10"/CD, diehard fans can also anticipate a very special and very limited 12" remix single of the material before the end of the year.

• Check out THIS WILL DESTROY YOU here.
• Check out LYMBYC SYSTEM here.

~ • ~

MBL099: RINGFINGER "Decimal" limited LP available now.
MBL100-1: THIS WILL DESTROY YOU "s/t" 2xLP available now.
MBL100: THIS WILL DESTROY YOU "s/t" CD in stores and iTunes NOW.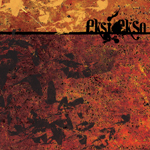 MBL104: EKSI EKSO "I Am Your Bastard Wings" CD/iTunes out: June 10, 2008.
MBL103: AUSTIN LUCAS "Putting The Hammer Down" CD in stores and iTunes NOW.
MBL103-1: AUSTIN LUCAS "Putting The Hammer Down" LP (Limited tour/mailorder edition). In webstore now.
MBL094: THE WAYWARD "Overexposure" CD/LP in stores and iTunes NOW.
MBL096: NITRO TOKYO & RATTLER Limited Edition CD in stores and iTunes NOW.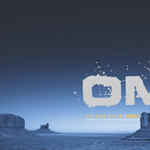 MBL040: OLD MAN GLOOM "Seminar II" 2xLP in stores now.
MBL093: LOSER LIFE "I Have Ghosts And I Have Ghosts" CD/LP in stores now. Also available via iTunes.